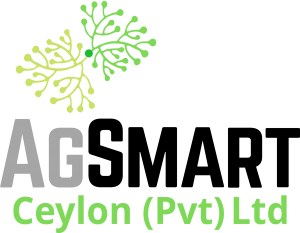 Agsmart Ceylon Private Limited is a limited liability company which serves the growing demand of modern agriculture inputs market in Sri Lanka. Agsmart is operating in wide range of business segments for the fulfilment of emerging needs of local Agri inputs sector including small and large-scale commercial farms and home gardens. Our key business segments include Plant Nutrition and growth regulators, Local and imported Hybrid Seeds, Crop Protection Solutions, Agricultural Irrigation Systems and educational gardening kits for children.
We serve our customers through island wide agri inputs dealer network and via online platforms. Our smart technologies contribute towards the acceleration of agriculture sector and boost the economy of the country.
To be the best smart agriculture solutions provider to the nation by fulfilling the needs of our respectful clients while contributing productivity improvements to safeguard the health, quality and food security of the next generation.
Fulfil grower requirements by blending (smart) new technologies with high-quality agricultural inputs and ensure highest input efficiency to enhance the productivity while ensuring health and safety of farmer, consumer and the eco system.